Prospective Freshman Guide
Interested in attending the University of Utah and how to pay for your education?
Utilize the resources below to help you get started with the application process.
Prospective Checklist
---
✔ Complete the FAFSA at fafsa.gov if you are interested in need based scholarships, grants, loans, and work-study. The FAFSA is available on Oct. 1 of every year. Use school code 003675. The University of Utah Financial Aid Priority Date is Feb. 1, 2023.
✔Submit a complete admissions application to the University of Utah by Dec. 1, 2022 to be considered for merit scholarships. Merit scholarships are based on cumulative high school GPA and course rigor. If you are planning on applying for federal aid and need based scholarships, please include your social security number on the admissions application. If your social security number is not provided, it could delay your financial aid offers.
✔ Apply for private scholarships. Ask your high school guidance counselor, visit our outside scholarship resources page, or look around in your local community for scholarship opportunities. Private scholarship deadlines and procedures vary, so read the instructions carefully. Be wary of scholarship and financial aid scams.
✔ Read your admissions notification carefully because it includes your student ID, which you need in order access Campus Information Services (CIS). Students that apply by the admissions early action date of Dec. 1, 2023 will receive their admissions notification on Jan. 15. 2023.
✔ Create your CIS account at cis.utah.edu using your student ID and password that was provided in your admissions letter.
✔ Activate your university e-mail account (UMail) at www.umail.utah.edu. All university communications are sent to your UMail account, so be sure to check it often and submit requested information in a timely manner.
✔ Check your financial aid status in cis.utah.edu if you completed the FAFSA. Follow up on any requests from the University Office of Scholarships and Financial Aid in a timely manner. Make sure your financial aid file is complete by the Feb. 1 Financial Aid Priority Date for consideration for all available aid options, including need based scholarships, grants, and work study.
✔Apply for department scholarship opportunities. Log in with your CIS login and password, complete a general application, and apply for recommended opportunities. Deadlines and requirements will vary.
✔ Carefully read your scholarship offer letter. Merit scholarships notifications will be sent mid-February 2023.
✔ Complete your financial aid offer letter (if you submitted the FAFSA and completed all checklist items) in CIS.
✔Confirm your intent to enroll with the Office of Admissions
✔ If you are planning on deferring admissions, please visit admissions.utah.edu/apply/deferment. Not all scholarships can be deferred. Please refer to your award letter. The Office of Admissions will notify the University Office of Scholarships and Financial Aid of a deferment request. The UOFSA will contact the student if the request for scholarship deferment was approved/denied
✔ If you received scholarships outside of the University of Utah, please have the donor send the check to our office. It helps to have your student ID or other identifiable information with the check. Please sent scholarship checks to: University Office of Scholarships and Financial Aid, 201 South 1460 East Rm 105 Salt Lake City, UT 84112. See private scholarship information.
✔ Register for New Student Orientation at orientation.utah.edu. Orientation is mandatory for new students. Registration spots fill up quickly, so sign up ASAP!
✔ Pay any outstanding balance on tuition by the deadline. Fall 2023 tuition is due by Friday, September 1, 2023.
Freshman Admission/Scholarship Deadlines - 2022/2023
---

Dec. 1 - Admissions Early Action Date and Merit Scholarship Consideration Deadline
Your admissions application is your scholarship application! Admissions decisions will be sent on January 15, 2022. Merit Scholarship notifications will be sent out Mid-February.
---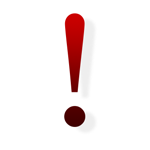 Feb. 1 - Financial Aid Priority Date
Complete your Free Application for Federal Student Aid (FAFSA)