Follow Up
---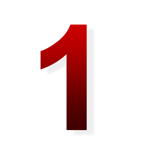 Get Started -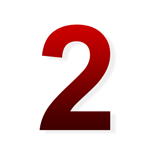 Apply -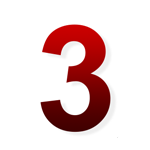 Follow up

You are almost done!
Last Steps
---
✔ Verification Documents
✔ Receiving your offer letter
✔ Completing your offer
✔ Send any required missing information
✔ Complete Entrance Counseling
✔ Complete Master Promissory Notes (MPN), if necessary
✔ Make sure your tuition is paid before the deadline
Full Details
---
Verification Documents
For 2021-2022 Academic Year:
Federal Tax Data
Update your tax information (and spouse if applicable) using the IRS Data Retrieval Tool (IRS DRT), if eligible. If you are a dependent student, your parent(s) should also update information via the IRS DRT.
If you (or spouse or parent) are not eligible for the IRS DRT), please submit a copy of your 2019 federal tax return transcript ( and your spouse's or parent(s) of required). You may access your tax return transcript here: http://www.irs.gov/Individuals/Get-Transcript .
If you (and/or your spouse or parent) will not file taxes, please submit a Non-Filer Statement form.
Submit all verification documentation no later than November 2nd if only attending fall or April 2nd if attending spring. Documents submitted after these deadlines will be accepted, but processing time may not allow for disbursement of aid.
Students may submit documents at our office (or drop box outside the windows), fax, or mail. We cannot accept these documents over e-mail. Please contact the University Office of Scholarships and Financial Aid (UOSFA) with any questions. Please contact the University Office of Scholarships and Financial Aid (UOSFA) with any questions.
---
Receiving your Offer Letter
The University of Utah will automatically receive an electronic copy of your application information, as long as you listed our institution as one of your choices on your FAFSA. The application review process begins in March of the processing year. Once you are an admitted student, we will begin determining your eligibility for Federal and State aid programs. If it is determined that additional information is needed you will be notified by email to your Umail account. Once your file is complete, you will be notified of your eligibility to receive aid. Qualified applicants receive a Conditional Financial Aid Notification (Award Letter) with information about the amount and kinds of financial aid offered, as well as procedures for accepting the aid. You may also view the Offer Letter through the Campus Information Services. If you don't yet have access to UMail or CIS, please contact our office directly for information on your file.
---
Completing your Offer
Once awards are made, you will receive an email through your Umail account with instructions to complete your conditional offer letter online. If you choose to complete a paper offerletter, we ask you to print the award letter, complete the necessary information, and mail or fax it to the UOSFA.


Financial aid is disbursed through the Income Accounting office (Tuition office). Disbursements will pay allowable charges first. Disbursements normally begin the first week of each term, and occur 2-3 times a week throughout the term.
The remaining credit after allowable charges have been paid is released as a refund in the form of a a paper check and sent via US mail. Students may opt for Direct Deposit to speed the process.
To sign up for direct deposit, the student must complete the "Direct Deposit Authorization" form through Campus Information Services (CIS). The student will need the bank account and routing number to complete this form.
Direct deposits can take 48 to 72 hours for the funds to become available
---
Send any required Missing Information
Award notifications are sent early in the processing cycle, to allow the student to budget for the academic year. However, as processing continues, the award may be subject to change. You will be informed of any award changes which may occur, as well as the reason for those changes by postcard and/ or Umail.
---
Complete Entrance Counseling
You must complete entrance counseling before your school can make the first disbursement of your loan.
---
Complete Master Promissory Notes (MPN), if necessary
The MPN is a legally binding agreement between you and us and contains the terms and conditions of your loans.
---
Make sure your tuition is paid before the deadline.
Students are required to pay any outstanding balance on tuition and fees by the deadline set by the Income Accounting Office.
---
Exit Counseling
If you have received a loan during your college career, you are required to complete loan exit counseling before you withdraw, graduate, or drop below half-time attendance (regardless if you plan to transfer to another school). The counseling session helps guide you in managing your student loans after college.